DIE NEUE SCHULE was founded in 1984 and is today one of the largest and most renowned language schools in Berlin. More than 1000 participants from more than 40 countries study here throughout the year. Centrally located in the green, relaxing district of Wilmersdorf, DIE NEUE SCHULE offers a wide range of courses in German as a foreign language.
Individually combinable intensive courses, evening courses, and private lessons take place all year round at all levels in accordance with the Common European Framework of Reference for Languages.
The in-house examinations at level B1, B2 or C1, as well as the university examination telc Deutsch C1 Hochschule, can be taken directly at the school. Applicants are comprehensively prepared for the respective examination in the telc Deutsch C1 University Preparation Course or in the TestDaF Course.
If German is not enough for you: DIE NEUE SCHULE also offers English, Spanish, and Italian in intensive courses, semi-intensive courses, weekend intensive courses, evening courses, and private lessons.
DIE NEUE SCHULE focuses on quality: All teachers are native speakers and hold an additional didactic qualification in addition to their university degree. As far as study and test-taking strategies are concerned, the heads of our German and our English departments will be glad to assist you with advice and support.
Languages are spoken. This is why every language training is communicative and interactive. Grammatical exercises, reading, and writing are important components of every course, but they are not ends in themselves. They always aim to improve active speaking skills.
Don't miss the varied leisure and cultural programme with three to four free events per week: weekend excursions, visits to museums, regulars' tables and city walks. These are wonderful opportunities to get to know Berlin and meet other students from DIE NEUE SCHULE. All activities are accompanied linguistically by German teachers.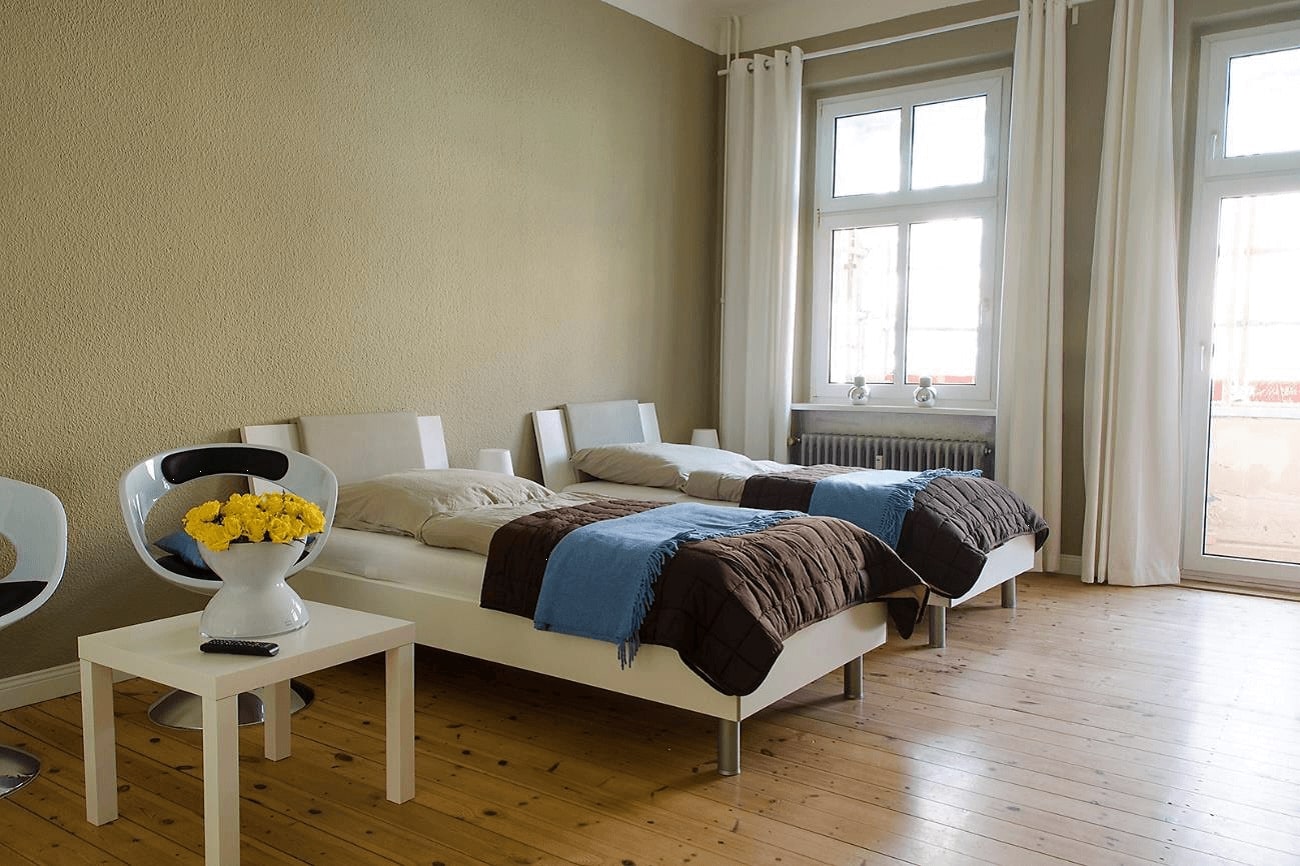 DIE NEUE SCHULE is happy to offer a private accommodation for the duration of your language course in Berlin. You live with a German host and have your own private room in a shared apartment.
The NEUE SCHULE staff will be happy to help you plan your language course and advise you not only in German, but also in English, Spanish, French, Italian, Portuguese, Danish, Korean or Japanese.
AT A GLANCE
PROGRAMS:
Address:
DIE NEUE SCHULE Gieselerstr. 30A D-10713 Berlin
Tel.: +49 – 30 – 873 03 73
Fax: +49 – 30 – 873 86 13
E-Mail: [email protected]
Subway station
U7, U3, Fehrbelliner Platz
*Sponsored post.