Top Online German Language
Courses In 2022 [Review]
Online German language courses make learning German an easier mission to accomplish, without having to spend a lot of money. With everything getting digital these days, you have an amazing opportunity to learn a new language on your own and at your own pace.
What type of learner are you?
All these websites and online applications are designed to suit different kinds of learners. For example, if you're better at memorizing new words using pictures to associate them, you can use an application that asks you to link words to particular objects. Or you can use applications that allow interactive conversations, to practice German in real-time, if that's how you learn better.
Finding a good online German language course isn't easy, but…
There are countless websites that promise to help you learn German, which makes it hard for you to choose the best one and get faster results. In addition to this, there are also unreliable and scam websites that should be avoided. But, don't worry! You're in the right hands. In this article, we've covered the advantages and disadvantages of the best online resources. Therefore we're confident that in the end, you'll be ready to select a German language course that suits you best.
lingoni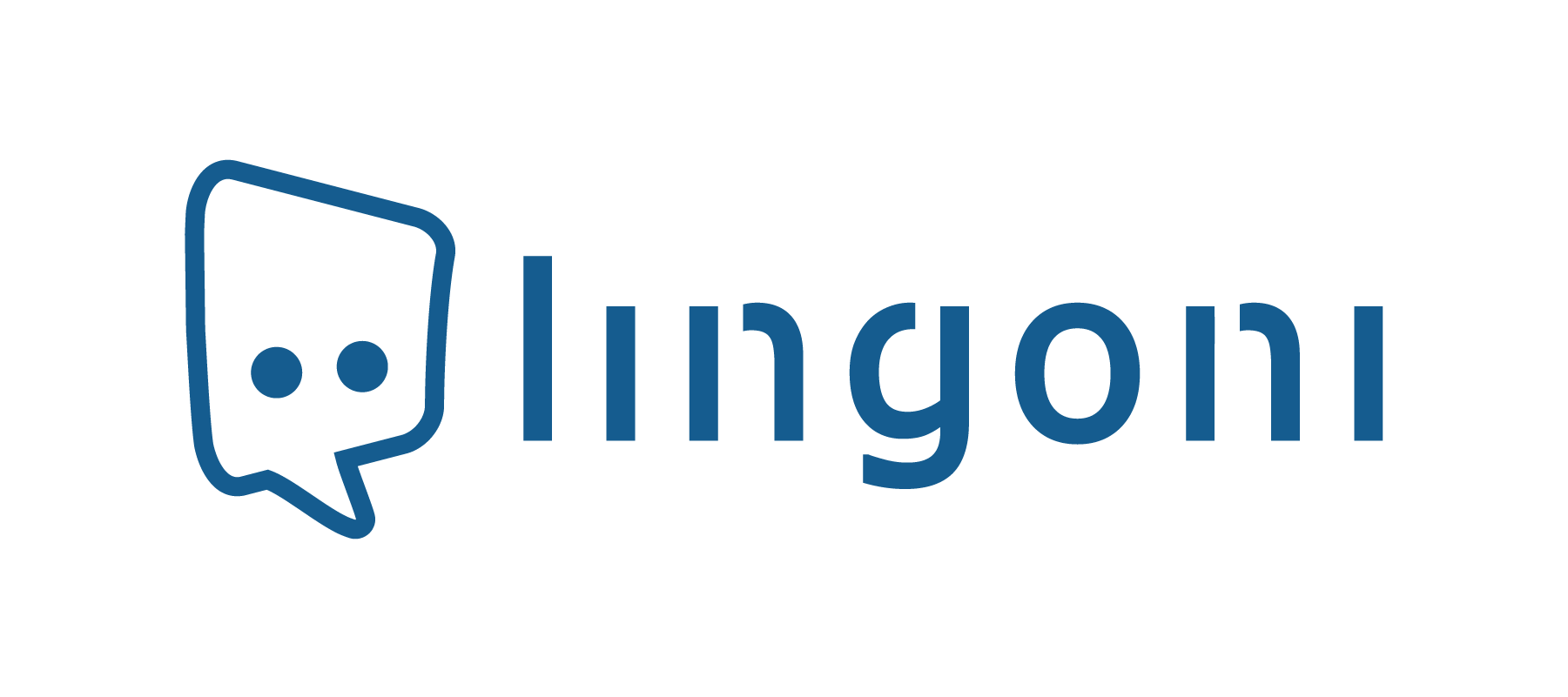 lingoni GERMAN produces fun and useful German lessons for the A1 – B2 levels (The Common European Framework of Reference for Languages). Qualified native speakers teach you how to communicate in German in different situations, such as at work, at school, when meeting friends, or while going shopping. Within the lingoni app, the videos are accompanied by interactive exercises on all kinds of topics, and for all proficiency levels. You can also listen to their podcasts to train your listening comprehension, work on pronunciation exercises to practice your speaking, and discover plenty of other resources, like worksheets, to strengthen everything you've just learned.
Advantages
Qualified Native Speakers – All teachers at lingoni are qualified native speakers who produce everything you can find within the lingoni app. They write scripts, film videos, and prepare worksheets and interactive exercises to guide you through every lesson in the best way possible. With lingoni, you also feel like you're really getting to know the teachers with each video you watch. This is helpful to stay motivated and to bond with the teachers themselves without having personal 1:1 lessons. Not to mention, they like to engage with their audience on the YouTube channel and actively respond to comments and suggestions for each video.
Videos for FREE – All the lesson videos from lingoni GERMAN are free to watch on their YouTube channel. You can watch them over and over again to review the teaching points and boost your listening comprehension. The subtitles are especially helpful for beginners and even help fortify spelling skills of the more advanced learners. Even though the worksheets and interactive exercises aren't accessible without buying a subscription for the app, the videos are already a solid resource.
Variety Of Exercises – lingoni contains a lot of different interactive exercises within their app. Fill in the blank, audio listening, describing pictures, drag and drop, sentence restructuring, finding mistakes, and pronunciation practice will all help you to stay motivated and to work on the different aspects of learning a language.
Progress Tracking – Gaining points every time you complete exercises will keep you motivated to compete with other learners for the top spot on the leaderboard.
Downloadable Material –By buying a 3, 6, or 12-month-subscription you can download all the worksheets for the lessons you are working on. By buying the lifetime subscription for the app, you will even get access to the full collection of podcasts and worksheets all at once.
Pronunciation Practice – The lingoni GERMAN app offers the possibility to practice pronunciation, which is really helpful within your language journey. Before you record your pronunciation, you get to listen to a sentence in German as many times as you want or need to.
No Automatic Renewals –There are no automatic renewals! You can decide if you want to keep learning German by renewing, or if you want to take a break and continue later. Your progress will be saved.
Completed Section – In case you don't remember what you learned about a special grammar topic, or if you need to refresh your vocabulary, you can choose to repeat the lesson, vocab training, or podcast that you already completed. Plus, you can do so as many times as you'd like.
Disadvantages
No personal lessons – lingoni GERMAN doesn't offer personal 1:1 lessons, so you can't talk directly to the teachers from the videos.
No lesson skipping – Within the app, you can't skip a lesson to get to another lesson. You have to go through all the lessons in a specific order.
Not a mobile app – The lingoni GERMAN app is only available as a browser application.
---
Yabla
Yabla is a great platform for learning German online. Their main feature is videos. Its website contains an endless amount of videos on pretty much every possible topic, and for every level of German learning. Whether you're a complete beginner or an advanced German learner, Yabla has language learning videos for everyone. These videos tend to improve students' listening skills, comprehension, spelling, and expanding vocabulary. It engages and encourages you to identify unknown words and listening to them carefully. The best part of these videos is that they have transcripts associated with them so every time you watch a video you can also have a transcript of that particular lesson. Also, you can slow down videos and listen carefully to any word that may sound unfamiliar to you or that you didn't hear how it was pronounced. If there's a word which you don't understand you can click it in the subtitles and an explanation of it will appear below, which is a really nice feature. Additionally, Yabla gives you the opportunity to print out these transcripts in English and in German so you can make a closer comparison to identify unknown words.
Advantages
Authentic German – All videos available in Yabla are from native speakers and therefore their authenticity is 100%. As such, if one day you get the chance to visit Germany you won't need a single adjustment to your German language as taught on Yabla.
Dictionaries – One of the biggest advantages you can seek when learning German online is having an exact explanation of each new word you're about to learn. Lucky for you, this online German language course platform has integrated dictionaries that offer you the opportunity to get the meaning of an unknown word at any time.
Slow Play – Struggling to hear exactly how some words are spelled is an issue for everyone learning German online, whether he/she has started from scratch or is already an advanced speaker. For this purpose, Yabla has introduced the Slow Play feature. Every time there's a word you find difficult to understand you just rewind it and play it slowly until you're able to pronounce it.
Phrase Repeat – If you miss a word while listening to a video on Yabla, don't worry, you can still rewind it and listen to it again.
Fill in the Blank – A good way to put your improvement to a test is by having incomplete sentences where there's a blank space to enter a word. While listening to a lesson on Yabla you can tap onto the Fill in the Blank option and there you can find these sentences where you are required to come up with a correct word.
Listening games – It is proven that people can learn faster and effectively when they have fun while learning. This online language course offers you a lot of so-called listening games where you gain the adrenaline of completing levels and improve your German listening abilities at the same time.
Dual-language captions – Probably the feature that is most closely referred to Yabla is dual language captions.  When listening to a video on this online German language course, below you can switch subtitles between English and German. Also, you can have a printed version of the transcript before even watching the video.
Flashcards– None of us can memorize a word instantaneously and remember it right at the moment we need it. Flashcards are a perfect way of having these unfamiliar words always close to us. After several occasions, facing those words and checking on our Flashcard list will permanently engrave them on your neurons. On Yabla, while listening to a video you can click on a familiar word on subtitles and save it on your Flashcard list.
Disadvantages
No podcasts – For those who may prefer learning German online by only using their listening senses, the online language course Yabla, unfortunately, doesn't offer podcasts.
No interactive conversations – if you like to practice speaking of a topic you just heard a video about you need to find a partner with whom you can learn together since Yabla doesn't offer interactive discussion where you're asked a question and then your response is evaluated.
Limited videos for free – The Yabla free version offers only a limited number of videos. To get the best out of it you need to pay a modest price to have access to an unlimited number of videos. For those who are really serious in their intention to learn German, this wouldn't be considered a disadvantage at all, when you know the value of having access to all these videos.
---
GermanPod101

The final one on our list is GermanPod101. This online German language course will make learning German fun and easy for you. Their library contains a huge amount of podcasts. Not surprisingly, some say this platform is made for busy people. Using GermanPod101 you'll learn German at two most utmost edges, from the most basic expressions to the depth of grammar.
Advantages
Podcasts – The most typical feature of this online language learning platform is podcasts. There are many of them offered on GermanPod101. Download them on your device and listen to them whenever you have time.
Learn German culture – All materials at the GermanPod101 have to do with the German culture. So besides learning their language, using this online German language course will help you learn a lot about their culture. If one day you get the chance to visit Germany you won't make any mistake everyone makes when it faces a new culture.
Dashboard – It is a feature that helps you control the progress of learning and track lessons. There are two sections "My courses" and "The recommendation list". If you let the platform know what is your level of German language, it will come up with a recommendation list with what to begin.
Disadvantages
No speaking required – As already mentioned, the GermanPod101 focus is on podcasts, and therefore speaking is not required. Surely, you can repeat what you heard on those podcasts, but that's different from being required.
No community of users – Different from other online German language courses mentioned here, the GermanPod101 doesn't have a members' forum.
---
Preply
Preply is another outstanding online German language course. Its huge community gathers tutors from over 177 countries of the world who teach every possible subject. You can find your German language tutor in no time, following three easy steps. Customize your searching engine like, for example, selecting the range of budget you can afford,  and visit every tutor's profile before deciding which to choose, send him/her a request, and wait for their response. No matter how your fluency in the German language currently is, you will most certainly find a suitable tutor to learn from.
Advantages
Learn from experienced professionals – Every Preply tutor has the required qualifications to maintain a particular online course. The online language German course is conducted by professionals and German native speakers so you will learn from the best.
Study plan specifically for you – Having a tutor entirely for yourself, has many benefits. One of them is clearly working out a suitable study plan for you. You can arrange every step of your course mixing the tutor's suggestions and your preferences.
Learning sessions at any time – Clearly, there's not another online language German course, who would fit the best in your daily agenda. You can decide to have a learning session right before bed and your tutor won't even mind it. Good for those who like to complain they don't have time.
Speak without fear – Most of us feel a bit stressed when speaking a foreign language for the first time. However, on Preply you have no other option than facing your fear and speak the words out. Don't worry, though it may seem tricky at the beginning, you'll get relieved after one or two sessions.
Discounts – Basically, the number of sessions offered by a tutor depends mainly on how much you're ready to pay. Fortunately, Preply has a flexible pricing scheme, aiming to make it easier for you to afford it. In other words, the higher you pay the larger will be premium discounts.
Disadvantages
It's not free – Unfortunately, Preply is not offered for free. Tutors on this online German language course set their own prices individually. For each of them, you can check their profile and see what are their pricing for learning sessions.
No podcasts – Though you can attend lessons on Preply at any time, there are no podcasts offered to you so you can listen to them while you're driving or having a short break at your job. However, it still depends on your tutor. He or she may send audio files to you if that's what you want.
---
Rocket Languages
Rocket Languages is a brilliant (probably the most brilliant and comprehensive one) online resource to learn the German language. Their RocketGerman, an online German language course is one of the most popular for learning this language online. The whole thing comes at three levels, based on the level of your German knowledge: Premium, Premium Plus, and Platinum.
Advantages
No ongoing monthly charges – The very best feature of this online German language course is that there are no monthly charges. Once you get it you won't need to pay for upcoming updates. Furthermore, it updates automatically, so you will lose nothing.
Podcasts – The first section you'll get through when using the Rocket Languages is the Interactive Audio Course. This is a set of podcasts that are around 20 minutes long. You can download them on your computer or any other media device and use them whenever you want. These audio files will learn you basic german expressions like ordering a coffee.
Refund – Woahh! A fantastic feature. Try RocketLanguages for up to 60 days and if you don't like content and you think it doesn't match your learning style, just contact them for a refund. This is a risk-free way to see if this language course is for you.
Mobile app – The online German language course offers a mobile application (German Rocket). You can download it for a minimal price and use it on your cell phone whenever you want.
Progress Tracking – Another good feature of this resource is the opportunity to track your progress. This will tell you how much you have improved and which parts of your language skills need more refinement. Knowing how you're progressing is very important because it will keep your motivation up, something that is very important when learning a foreign language.
Flashcards –Flashcards are an effective way of collecting unknown words and by referring to them more than once it helps saving them in our permanent memory.
Members' Forum – There's nothing better than learning alongside with other individuals who are doing the same. The RocketLanguages has their Member's Forum that gathers everyone that is using this online German language course where they share experiences and help each other.
Disadvantages
Not available in stores – Unfortunately, the RocketLanguages app is not available on mobile stores. Currently, you can only purchase the app on their website.
Minor unnecessary corrections – The RocketLanguages enables you to speak out the word and then hear it, so you can see how you pronounced it. Although, not too often, the RocketLanguages may correct your phrases which are normally not wrong. For example, you can say "Wie geht's" instead of "Wie geht es dir"? which is technically right.
Skipping lessons freely– On the RocketLanguages online German language course, you're free to skip lessons without watching them for a second. If you lack self-discipline, it may be harder for you to learn German with this platform.
Lingoda

Lingoda is the #1 trusted online language school. They offer English, German, French, Spanish, and Business English classes – all led by qualified, native-speaking teachers. Their goal is to take students from simply learning a language to living a language. They do this via online, live 60 minute classes, each one containing between 2-5 students. Teachers and students from all over the world come together to teach and learn about real-life topics. You'll have plenty of time to practice speaking and get real-time personalised feedback, all from the comfort of home. With classes ranging from A1-C1, students can work their way up and earn certificates along the way. Find out more about Lingoda's online german classes here.
Advantages
Learn from experienced, qualified professionals – Every Lingoda teacher is highly qualified in their field and are required to have several years of experience teaching their native language. Each teacher undergoes a strict recruitment process, so you know you really are getting taught from the best of the best.
Free learning resources – Lingoda offers printable resources for each lesson which are updated after every class with the teacher's annotations. You can also complete online quizzes and homework activities to cement your knowledge.
Choose your own schedule with classes 24/7 – Classes are available around the clock. Choose the topics that interest you, at the time that works for you.
Build speaking confidence – Lingoda's classes really encourage speaking. By the end of each class, you can guarantee that you will have spoken in your chosen language. You'll receive feedback and a class report to prove it.
The Language Sprint – The Lingoda Language Sprint offers students the chance to earn up to 100% of their money back if they complete the course. Who wouldn't want to learn for free?
Disadvantages
It's not free – Lingoda offers a free 7-day trial so you can experience the platform for yourself. After that? You have to pay. Prices start from as low as 8€ per class.
No podcasts – At the moment, Lingoda does not offer podcasts. Although each lesson is like one big speaking activity, there is no way to listen back to the content.
OUINO
OUINO is a German-learning computer program and mobile app which offers a complete solution to become independent in the language. The company claims it is the most complete and customizable language app on the market.
The full course is made up of 5 main modules; Building Blocks (Grammar), Verbs and Conjugation, Vocabulary, Pronunciation, and Conversations. These 5 modules will ensure that you become a well-rounded learner.
All together, the program contains over 400 lessons and more than 1000 exercises. The vast majority of lessons have multiple-level exercises, which start off easy to get you familiar with the content, and progressively get more challenging so you can really master each topic you learn.
In addition to the main modules, there is also an "Extra Practice" section which will help practice the 4 main skills of German; Listening, Reading, Speaking, and Writing. This section contains 60 short stories and different types of virtually never-ending exercises that can help even the most advanced learners improve their skills.
OUINO is also designed to adjust to your individual needs. You will be able to create your own learning path, which will help you learn material relevant to your needs. The lessons can also adapt to your learning speed. Each lesson has settings that will let you control the number of repetitions, the time between words, and the pronunciation speed.
Advantages
Very comprehensive – One of the best features of this program is the huge amount of content. OUINO German will likely take you further in the language than any other app on the web.
Non-Linear Approach – The lessons in the course can be taken in virtually any order. This lets you choose what material you would like to focus on. If you are someone who loves to learn grammar, you can focus on that. If you would like to build your vocabulary or learn verb conjugation in a particular tense, the material is right there at your disposal. It is like a huge buffet of lessons ready for you. You will not be forced to learn things you feel are irrelevant to you.
Progress Tracking – The program makes it really easy to track your progress in all modules. Your score will be updated automatically when you complete any exercise in the program. You also have a self-evaluation feature for each lesson, which helps you customize the way you keep track of all the lessons throughout the program.
Go Above and Beyond – The program is meant to be combined with real-life activities that you enjoy doing in German. OUINO is equipped with a calendar that lets you take note of all the practice you do inside the program, but also in the real world. For example, if you watch a German TV show, read a German book, or sum up the courage to actually talk to someone in German, you can add it to your calendar. Combining these activities in your daily routine will do wonders for your German skills and your activities will be tracked in the program.
Build Confidence in the 4 German Skills – Reading, Listening, Speaking, and Writing are all important skills to have and practice while learning German. The full program will let you practice all of them in multiple ways to make sure you become a well-rounded learner.
English Explanations and Subtitles – English is a powerful tool at your disposal when learning German. When things need to be explained, the program will do so in a simple way using a language you understand.
Slow Play – Understanding the language can be difficult when it is spoken too fast. Luckily, every word and sentence in the program has been recorded slowly to help you understand.
Customizable – Everyone is different, so each lesson has an option menu that lets you control the pronunciation speed and the number of repetitions.
Satisfaction Guarantee – If for any reason, you do not feel like OUINO is the right fit for you, the company offers full refunds within 60 days when you purchase their lifetime access.
Great Customer Service – The OUINO team claims you will always speak directly with one of the creators of OUINO if you ever need any help. They also offer personalized tips and advice on how to learn effectively and break through plateaus.
Disadvantages
It is not free – OUINO only offers a very short trial on their website. You are limited to a handful of lessons. If you would like to get access to their full course, you will need to purchase their lifetime access or get a subscription to the program.
No podcasts – OUINO does have a lot of listening content, but they do not offer podcasts.
Learn German Easily
Learn German Easily stands out from the crowd as thousands of students begin speaking German fluently after 6 – 8 months of using it. No other course does this, and the best part is that it starts with a free email course that introduces you to German in a fun-filled way.
You learn through a simulated conversation, where you are first introduced to new words, then afterwards you use them in a conversation. If you don't get it right, you can then listen to the correct answers in the recorded narration so that your brain stores the right words.
This method is among the few that are based on natural language development, and you will be surprised by how much you will be able to speak in just a month of using it. Besides there are free lessons to help you out as a beginner.  You can try the free lessons here
Advantages
There is better interaction through a 7-Rule challenge – learning is more effective while having fun, and this method starts with a challenge where you collect codes as you learn. You then use these codes at the end of the challenge to download an additional lesson set as a reward. Trust me, you will want to run this fun-filled course challenge. Run the challenge here
You decide when to study – if you don't want to carve out additional time, it is also designed in such a way that you can incorporate it in your daily activities such as walking, and you just need 10 minutes daily.
You have downloadable audio lessons and PDF printouts when you buy the full course – these help you to follow along what you are learning, and there are audio stories that act as podcasts.
The teacher is very nice and has over 12 years' experience teaching German to foreign students – this means he fully understands the learner's journey and so you know you have a professional you can trust. Though he has many students, he provides individual assistance to you whenever he can and he is very supportive. It's hard to get this kind of support anywhere else.
You learn more than the German language – since you are learning from a professional who is a native German, you also learn the culture, food, places and how to interact with people in Germany. This is very important to give you an overall experience, in which you can go to Germany for the first time and blend in immediately, even as a student.
Disadvantages
No support community – You don't have a support network, but luckily the tutor is available to you throughout on email and is very prompt to answer any questions. He also sends newsletters which have audio, quizzes, interviews, etc. which help to augment your learning.
Easy to get distracted – since there is no mechanism to track progress, you can easily get distracted if you are not disciplined. Fortunately this hardly happens as you learn to speak very fast and as a result you are encouraged to keep learning.