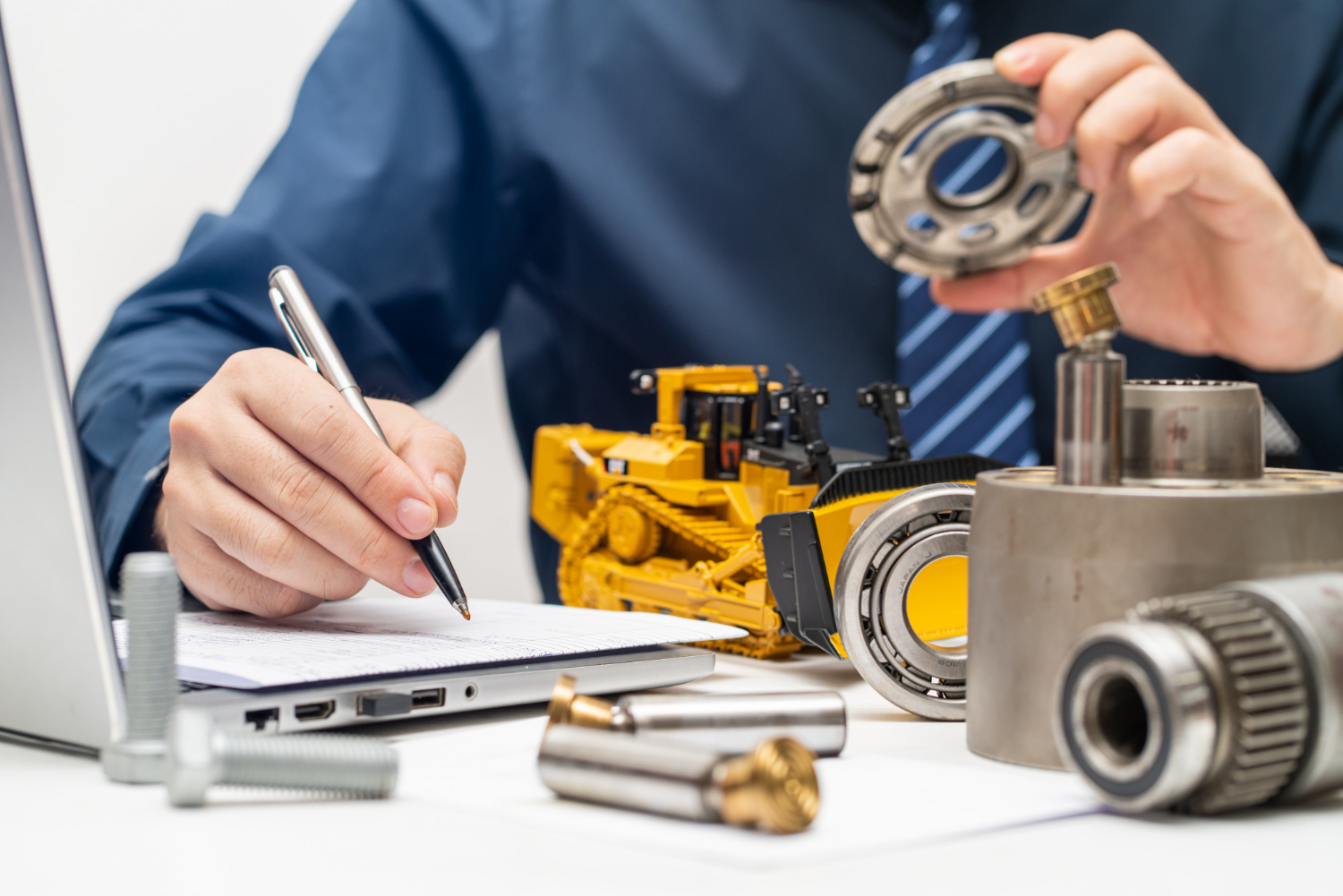 Engineering universities in Germany stand among leaders in global rankings. That's why engineering is the most popular degree for international students in Germany. Based on the latest enrollment data 37% of all international students are studying for an engineering degree and the number of them is increasing every year.
An undergraduate degree in Engineering in Germany will surely set the basis for a successful and rewarding career, but it is an MS degree in engineering which will definitely help you develop fast and achieve your career goals.
German engineering schools strongly cooperate with industrial partners to make sure their study programs fully provide students with the skills and knowledge they need to succeed afterward.
Thus, while studying MS in Engineering in Germany you engage in numerous training sessions in local and international companies to put your knowledge on the test. This practical experience will prepare you to confidently enter the job market and stand out the competition.
There is a whole challenging way for you to do until you sit in a chair along with other international engineering students in Germany. Deadlines, documents required, visas and a bunch of other things ask for extra attention and might cause a great deal of stress.
To make this less of an issue, below we guide to every necessary step to apply for an MS degree course in Germany.
How much does it cost to study MS in Engineering in Germany?
There's no way you can even think of studying at a university abroad if you haven't put necessary funds in place to cover yourself well on time. This is why the cost of studying MS in Engineering in Germany is your top priority.
International tuition fees at German universities were abolished after a governmental decision came into power in October 2018. Although tuition fees are reintroduced in some federal states, it is still affordable to study for MS in Mechanical Engineering.
It is common for engineering degrees to have a high cost. Compared to entirely lecture-based study programs, applied sciences like Engineering, pay a large emphasis on the practical aspect of the subject. The amount of hours students spend on lab sessions and practice facilities are huge accounting for higher fees.
Fortunately, the cost of studying MS in Mechanical Engineering in Germany is much lower compared to common standards held by other popular study destinations. In fact, the cost of studying is considered among the main reasons Germany ranks today as one of the most popular study destinations in the world.
In most state-funded universities, international students are not charged any tuition fees. Public universities in those parts of Germany where international fees for non-EU students are re-introduced charge annual fees that range from €1,500 to €3,000 on average.
The cost of studying MS in Mechanical Engineering in German private universities is higher. Overall, annual fees in the private sector range can start at 5,000 and be as high as 20,000.
However, at the beginning of each semester, you're required to pay a small amount of money for what is known as a "semester contribution". The total cost of the "semester contribution" ranges somewhere between €150 and €350 and it is paid for enrollment fees, students union and a Semesterticket to use public transport for free.
How much does it cost to study MS in Mechanical Engineering for Indian students?
Indians are the second largest group of international students enrolled in German universities. Based on official enrollment data, as of 2017/18 Winter Semester Engineering universities in Germany counted a total of 12,188 Indian students.
Studying abroad comes at a certain price and it seems this issue concerns the most ambitious students from India. Worry less because the cost of studying MS in Mechanical Engineering in Germany for Indian students is quite low and very easy to afford.
Same as for other international students, the majority of German universities charge low or no tuition fees at all for Indian students. All you need to pay for is the semester contribution at a cost range between €150 to €300 or between 11,500 and 23,000 Indian Rupees.
> Read more about studying in Germany requirements for Indian students
Entry Requirements
Once you have collected required funds to study master of mechanical engineering in Germany it's time to see if you're eligible to apply. As long as your academic qualifications are valid and recognized in Germany and you meet university's entry requirements you're eligible to apply for a master's degree in Mechanical Engineering.
Entry requirements for a master's degree course in Mechanical Engineering in Germany change depending on which university you're applying to.
In general, your application folder must contain the following documents:
Recognized Bachelor Degree
Grades Certificates
Language proficiency
CV
Letter of Motivation
Important notes
Recognized degrees: It is very important for you to make sure your bachelor degree is recognized by the university you want to apply to. One way to see it is by checking their online website. Normally there's a particular section including all foreign qualifications that they admit.
If your degree is not recognized, there might be universities that will still give you a chance. On such an occasion, you will be required to attend a one-year long preparatory course and sit for a final examination at the end.
Grades: Engineering universities in Germany apply highly competitive admission criteria. Except that your degree must be recognized, your grades in bachelor must also be above certain limits.  Overall, universities look for candidates whose average GPA grade is higher than 3.0.
Language proficiency: The number of master's degree courses taught in English has increased in recent years. However, German remains the language of instruction for the most engineering master courses.
You can demonstrate your German language skills through scores of a recognized language test. There are several language proficiency certificates that universities do admit. Most international students take a TestDaf or DSH standardized test.
To gain admission on a master's degree course your knowledge in the German language must correspond to at least B2 level on the Common European Framework of Reference for Languages (CEFR). Some universities which do apply higher admission criteria may require you a C1 level German certificate.
 > Read more about language proficiency tests.
How to apply?
You can apply for an MS in Mechanical Engineering in Germany in person, online or by post. Which one you take it's your own decision. The online application is more often because it's easy and less time-consuming.
If you want to apply for an MS in Mechanical Engineering in Germany you have to submit your application through a particular online application platform. The majority of German universities support online applications through a mutual platform known as UniAssist. Others that do not, collect online applications through an individual online system. Check the university's website and read their section about online application.
Before you submit, make sure your documents are converted in a convenient format. Usually, universities accept documents in PDF or JPG format. In addition to uploading your documents, there is also an application form you need to fill properly. Read application guidelines carefully and avoid unwanted errors on your application. Often times, universities publish tutorial videos to teach you how to complete the whole process.
Application deadlines
Application deadlines for MS in Mechanical Engineering in Germany vary among universities. Some do apply fixed deadlines some other admit students on rolling basis. Therefore you must check by yourself early enough at what time of the year the call for applications is opened or there are no application deadlines at all. It is very important you get this information as early as possible so you can prepare your documents well on time.
If your university supports online applications through UniAssist, you can apply during the following deadlines:
Mid-July for the upcoming Winter Semester.
Mid-January for the upcoming Winter Semester.
There is another you need to pay attention to. Many universities in Germany apply different application deadlines for EU students and other international students. So always make sure you know which category you fall.
Employability and Salary Expectation
The best thing about an MS in Mechanical Engineering is that it will immensely boost your employability and your earnings. It is a well-known fact that Engineering schools in Germany are highly market-oriented and this is an assurance that you're going to possess knowledge and skills to find a good and highly paid job once you graduate.
Mechanical engineers are some of the highest paid employees in Germany. If you manage to find a job after your graduation you can expect to earn somewhere between €35,000 to over €50,000 annually. As you gain more experience your salary will further increase and within less than ten years of working in the engineering sector, your earnings will increase to over €60,000.
Join 262,114 other students interested in studying in Germany
Get regular emails sent to your inbox with helpful articles about studying in Germany, latest news and many scholarship and study abroad opportunities and offers...