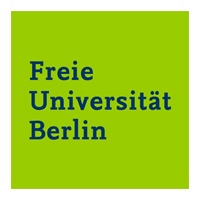 Freie Universität is one of the eleven universities to have been successful in all three lines of funding in the German government's Excellence Initiative in 2012. The future development concept of Freie Universität is based on three key strategic centers: the Center for Research Strategy, which focuses on research planning; the Center for International Cooperation; and the Dahlem Research School, which supports next-generation academic talent.
When Freie Universtät was being established in 1948, the idea was to create a university similar to Oxford. The idea came by famous Berlin scholars of the time, like Einstein, Lisa Meitner and others, to create a unified progressive environment for younger and eager students to learn and collaborate.
In the beginning not much was offered by Freie Universität because of the hard conditions. By donations from USA to help in the foundation and construction of building complexes, Freie Universtät grew and extended so much as to now offer 15 departments and central institutes including veterinary studies. It also offers the Dahlem Research Campus, a strong international research campus and one of the best botanical gardens in Germany.
In 2007 Freie Universität was awarded the University of Excellence, a famous and sought-after prize in Germany. Many famous scholars and researches have come out of Freie Universität faculties.
It also has the largest University Clinic in Europe known as Charité – a joint medical department with Humboldt Universität, employing over 4.230 academic and non-academic staff in total.
Comparing to other universities, Freie Universität offers a high degree of autonomy in terms of individual ideas and decision-making. 29.000 students in Bachelor's and Master's degrees, 15% coming from abroad, attend courses in Freie Universität. English courses and programs are offered for non-German speakers.
Contact details:
Freie Universität Berlin
Kaiserswerther Str. 16-18, 14195, Berlin, Germany
+49 30 838 1
http://www.fu-berlin.de/
Join 262,114 students interested in studying in Germany
Download a free copy of our "Essential Guide to Studying in Germany for Free", get regular emails sent to your inbox with helpful articles about studying in Germany, latest news, scholarships, study abroad opportunities and offers...