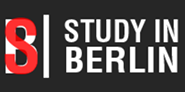 Study-in-Berlin.org
Berlin is not only the capital city of Germany but at the same time the biggest city of the Federal Republic and the second largest city in the European Union in terms of its population and the fifth largest in terms of its area with over 892 square kilometers. At the moment there are living about 3.5 million people.

Study-in-Augsburg.com
Augsburg is a city with lots of amazing features and an irresistible charm. In the past Augsburg was known as one of the most famous jewelry centers in Europe. Augsburg is home to very unique higher education institutions and what makes them most unique is how they complement each other. It is rare, in a University town, to encounter a citywide student body with a complimentary focus.
Study-in-Frankfurt.com
Some of the most important benefits that come with studying in Frankfurt include getting to experience the beautiful landscape and scenery, studying with some of the most experienced professors in the world, and having the opportunity to meet new and intriguing people through the many interesting sites to see and events to experience.
Study-in-Munich.com
As the capital of Bavaria, Munich is a home to well-preserved traces of civilization in ages, wearing with pride the roman gold and black combination since the famous King Ludwig. Munich's true treasure lies in the walls of numerous astonishing medieval buildings.
Study-in-Hamburg.com
The city oh Hamburg is self-proclaimed as the German Gateway to the world. This enchanting city-state has a harbor in the heart of the city, giving it its grace. Aditionally, Hamburg is considered a media hub in this state.
Studyinstuttgart.com
Stuttgart, Germans industrial cradle is a city that appreciates nature, beer and a smart way of doing business. Since the Swabian access tends to go hard on people who aren't fluent in German, the people in Stuttgart enjoy practicing English with the foreigners.